Last month, VMware's Josh Simon's attended the OpenFabrics Alliance User and Developer Workshop in Monterey, CA. While at the event, Josh sat down with InsideHPC to discuss VMware's current play in the HPC space, big data and the company's interest in InfiniBand and RDMA. Josh believes that by adopting RDMA, VMware can better manage low-latency issues in the enterprise.
Josh noted that RDMA over an InfiniBand device aides in virtualization. VMware is seeing live-migration times shrinking in its virtualization platforms, such as VMotion and others. The company is also seeing CPU savings in addition, thanks to the efficient RDMA applications it has deployed.
Greg Ferro also posted on The Ethereal Mind blog about how VMware believes InfiniBand over Ethernet is better than Ethernet alone. According to Greg:
"Good InfiniBand networks have latency measured in hundreds of nanoseconds and much lower impact on system CPU because InfiniBand uses RDMA to transfer data. RDMA (Remote Direct Memory Access) means that data is transferred from memory location to memory location thus removing the encapsulation overhead of Ethernet and IP (that's as short as I can make that description)."
To read the full text of Greg Ferro's blog post, click here.
To watch Josh's interview with InsideHPC, or to check out the other presentations from the OFA workshop, head over to the InsideHPC workshop page. Presentations are also available for download on the OFA website.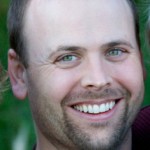 Brian Sparks
IBTA Marketing Working Group Co-Chair