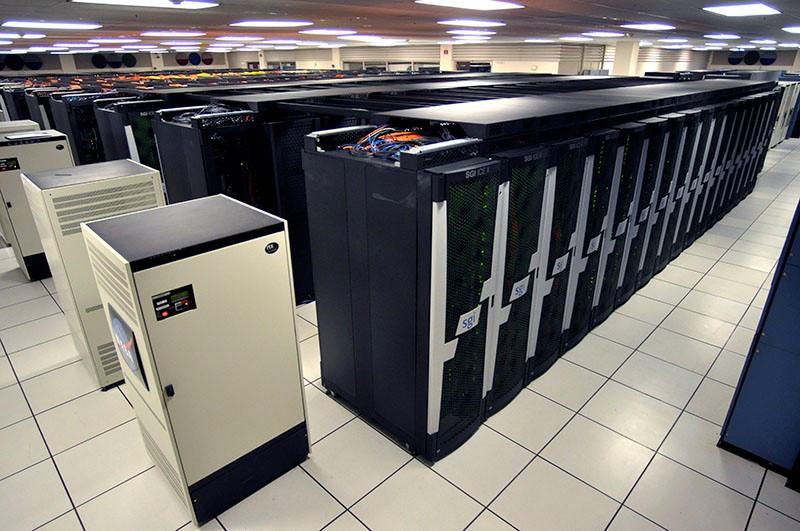 High performance computing has been integral to solving large-scale problems across many industries, including science, engineering and business. Some of the most interesting use cases have come out of NASA, where supercomputing is essential to conduct accurate simulations and models for a variety of missions.
NASA's flagship supercomputer, Pleiades, is among the world's most powerful, currently ranking seventh in the United States and eleventh globally. It is housed at the NASA Advanced Supercomputing (NAS) facility in California and supports the agency's work in aeronautics, Earth and space science and the future of space travel. At the heart of the system is InfiniBand technology, including DDR, QDR and FDR adapters and cabling.
The incremental expansion of Pleiades' computing performance has been fundamental to its lasting success. Typically, a computer cluster is fully built from the onset and rarely expanded or upgraded during its lifetime. Built in 2008, Pleiades initially consisted of 64 server racks achieving 393 teraflops with a maximum link speed of 20Gb/s. Today, the supercomputer boasts 160 racks with a theoretical peak performance of 5.35 petaflops, or 5,350 teraflops, and a maximum link speed of 56Gb/s.
To further demonstrate the power of the InfiniBand-based Pleiades supercomputer, here are several fun facts to consider:
Today's Pleiades supercomputer delivers more than 25 million times the computational power of the first Cray X-MP supercomputer at the NAS facility in 1984.
The number of days it would take every person in the world to complete one minute of Pleiades' calculations if they each performed one calculation per second, eight hours per day: 1,592.
The NAS facility has the largest InfiniBand network in the world, with over 65 miles (104.6 km) of cable interconnecting its supercomputing systems and storage devices-the same distance it would take to stretch to from the Earth's surface to the part of the thermosphere where auroras are formed.
For additional facts and impacts of NASA's high-end computing capability, check out its website here: http://www.nas.nasa.gov/hecc/about/hecc_facts.html