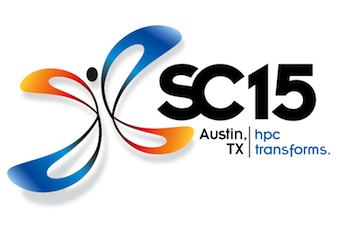 This year's Supercomputing Conference is shaping up to be one of IBTA's most comprehensive to date. Whether listening to industry experts debate future system tune ups or cruising the show floor learning from members one-on-one, event attendees are bound to leave revved up about how interconnect advancements will alleviate data management road blocks.
OK. OK. Enough with the car metaphors-read on, though, to see what IBTA's got in store for you (including some enticing giveaways!):

Birds of a Feather Panel Session, Nov. 17 at 12:15 p.m. (Room 18AB)
"The Challenge of a Billion Billion Calculations Per Second: InfiniBand Roadmap Shows the Future of the High Performance Standard Interconnect for Exascale Programs"
It's no secret. The race to exascale is on-the exponentially increasing amounts of data bogging down systems demand such speed. The critical issues now? What technological changes will be required to support this new High Performance Computing (HPC) vision and is the industry ready to solve them? I'll be joining Brandon Hoff to lead the following esteemed panelists through a discussion on interconnect capabilities and roadmaps that will deliver a billion billion calculations per second:
Ola Tørudbakken, Oracle
Gilad Shainer, Mellanox
Pavan Balaji, Argonne National Laboratory
Bob Ciotti, NASA

IBTA Update, Nov. 18 at 5 p.m. (Booth 613)
Standards-based, multi-vendor solutions are transforming HPC. In the Mellanox booth, I'll be presenting the latest developments in InifiniBand technology and shed light on what's to come-proving why this interconnect standard powers some of the world's fastest supercomputers.

IBTA Roadmap Game, Nov. 16-19 (Exhibitor Hall)
Interested in timing just how fast IBTA-driven data moves? Track it with a slick Pebble Steel Smartwatch offered as the IBTA Roadmap Game grand prize! To enter:
Pick up a Game Card at the Birds of a Feather session or participating member booths

Finisar Corporation (#2018)
Hewlett-Packard (#603)
Lenovo (#1509)
Mellanox (#613)
Samtec (#1943)

Visit experts from our five game-participating members
Learn how their companies are revolutionizing HPC technology with IBTA technologies
Get your Game Card stamped
Submit a completed Roadmap Game Card to an official drop-off location (noted on the card) to receive a handy IBTA convertible flashlight/lantern and a chance to win the watch
The above three activities are only the tip of the iceberg… or, maybe I should have written the white stripe on a '69 Chevy Camaro? Many IBTA members are geared up for SC15 with products, solutions and guidance guaranteed to help you achieve your computing goals. Be sure to stop by for an introduction:
Bull SAS (#2131)
Cisco (#588)
Cray, Inc. (#1833)
Finisar Corporation (#2018)
Fujitsu Limited (#1827)
Hewlett-Packard (#603)
Hitachi (#1227)
IBM (#522)
Intel (#1333, #1533)
Lenovo (#1509)
Mellanox (#613)
Microsoft (#1319)
Molex (#268)
NetApp (#1537)
Oracle (#1327)
Samtec (#1943)
Last, but not least…if you can't make it this year, but are interested in learning about any of the topics above, email us at press@infinibandta.org or follow us on twitter for updates @InfiniBandTrade.
Looking forward to seeing you there.