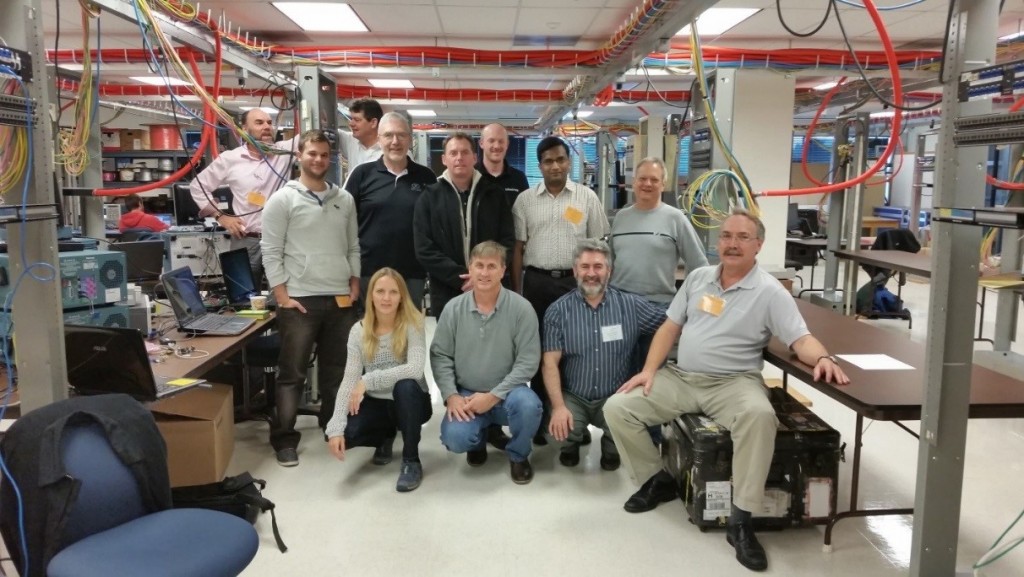 Registration is now open for the 29th InfiniBand Compliance and Interoperability Plugfest! Join us April 4-15, 2016, at the University of New Hampshire (UNH) Interoperability Lab (IOL) where InfiniBand and RoCE vendors will gather to measure their products for compliance with the InfiniBand architecture specification. Also, participants will have the opportunity to test their products' interoperability with other InfiniBand and RoCE solutions.
IBTA's rigorous world-class testing program ensures the dependability of the InfiniBand specification, which in turn furthers industry adoption and user admiration. Additionally, we leverage these bi-annual plugfests to help guide future improvements to the standard.
Vendor devices and cables that successfully pass all required compliance tests and interoperability procedures will be listed on either the IBTA Integrators' List or the RoCE Interoperability List and granted use of the IBTA Integrators' List Logo. Data center managers, CIOs and other IT professionals frequently reference these lists to help plan deployment of InfiniBand or RoCE systems, while many OEMs use them as a gateway in the procurement process.
We are close to finalizing the results from Plugfest 28, so stay tuned for an update on the availability of the latest Integrators' List and RoCE Interoperability List.
For questions or additional information related to IBTA's plugfests, contact ibta_plugfest@soft-forge.com.