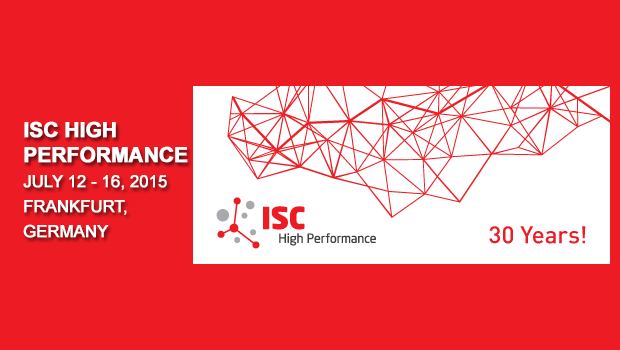 The ISC High Performance 2015 conference gets underway this weekend in Frankfurt, Germany, where experts in the high performance computing field will gather to discuss the latest developments and trends driving the industry. Event organizers are expecting over 2,500 attendees at this year's show, which will feature speakers, presentations, BoF sessions, tutorials and workshops on a variety of topics.
IBTA members will be on hand exhibiting their latest InfiniBand-based HPC solutions. Multiple EDR 100Gb/s InfiniBand products and demonstrations can be seen across the exhibit hall at ISC High Performance at the following member company booths:
Applied Micro (Booth #1431)
Bull (Booth #1230)HP (Booth #732)
IBM (Booth #928)
Lenovo (Booth #1020)
Mellanox (Booth #905)
SGI (Booth #910)
Be sure to stop by each of our member booths and ask about their InfiniBand offerings! For additional details on ISC High Performance 2015 keynotes and sessions, visit its program overview page.